The best australian hikes include the larapinta trail and overland track, offering spectacular views and challenging landscapes. Australia's diverse terrain offers many opportunities for exhilarating hikes, ranging from short day trips to multi-day treks.
The larapinta trail in the northern territory spans over 223 kilometers and provides hikers with a challenging yet rewarding experience, featuring rough terrain and stunning views of the desert landscape. Another iconic trek is the overland track in tasmania, which takes hikers through the scenic cradle mountain-lake st clair national park, featuring rugged mountain ranges and lush alpine forests.
Whatever your level of fitness and experience, australia's top hikes provide a perfect opportunity to explore the country's breathtaking natural beauty.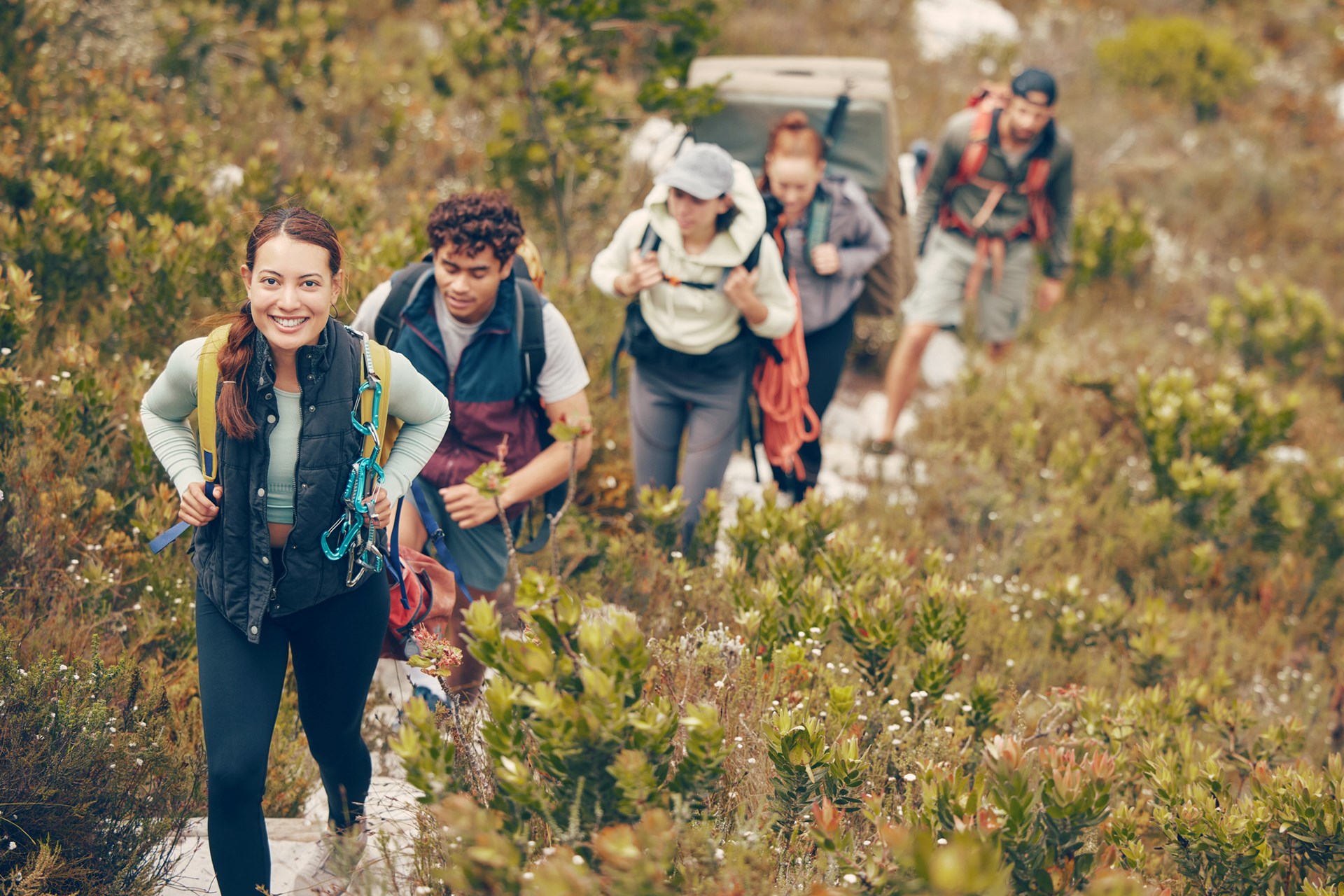 Credit: koa.com
Why Hiking In Australia Is Ideal For Thrill-Seekers
Australia is home to some of the most beautiful and unique landscapes in the world, making it the perfect destination for thrill-seekers looking to explore nature's untouched beauty. From the rugged mountains to the beautiful coastline, australia offers an unforgettable experience for hikers of all skill levels.
In this section, we will explore what makes australia an excellent hiking destination, the unique landscapes of the country and how to prepare for hiking in australia.
Overview Of What Makes Australia An Excellent Hiking Destination
Australia has over 500 national parks and more than 60 protected areas, offering an extensive range of hikes for all levels.
The country's diverse landscapes, including rainforests, deserts, mountains, and coastline, means there is no shortage of hiking trails to explore.
The weather in australia is ideal for hiking most of the year, with mild temperatures in winter and warm, sunny days in summer.
Australian hiking trails are well maintained, marked with clear signage, and offer a range of facilities like picnic areas, camping grounds, and public amenities.
The Unique Landscapes Of Australia
The australian outback is a vast, arid landscape that covers much of the country's inland. With its red dirt and stunning rock formations, it provides some of the most unique hiking experiences in the world.
The great barrier reef is a world-famous destination for diving, but it also offers some incredible hikes, including island hikes that allow visitors to explore the colourful coral and marine life above the water.
The australian alps offer picturesque hiking trails with stunning views of the mountains and the surrounding countryside. They are also home to some unique flora and fauna, including the iconic australian kangaroo.
How To Prepare For Hiking In Australia
Hikers should always check the weather before starting their hike and dress appropriately. Sunscreen, hats and protective clothing are essential in australia's harsh climate.
Always carry enough water and snacks, as many hiking trails in australia do not have access to drinking water, and shops may be far away.
It's important to research the trail you are planning to hike and choose the right kind of footwear. Some trails may require sturdy hiking boots, while others may be suitable for running shoes.
Always let someone know where you are going and when you expect to return, and carry a means of communication, such as a mobile phone or a personal locator beacon.
Australia is the perfect destination for thrill-seekers looking to explore nature's beauty through hiking. With its diverse landscapes, well-maintained hiking trails, and ideal climate, it offers an unforgettable experience for hikers of all skill levels. Remember to prepare adequately before heading out on a hike to ensure a safe and enjoyable experience.
The Top 10 Best Australian Hikes For Thrill-Seekers
Discover The Top 10 Best Australian Hikes For Thrill-Seekers
Australia is a dream destination for anyone who loves hiking and exploring the great outdoors. The country is brimming with an array of treks, which cater to a variety of skill levels and preferences. If you're a thrill-seeker who wants to take on a challenging trail and carve memories that last a lifetime, then you're in the right place.
We've compiled a list of the best australian hikes that will put your endurance and adrenalin to the ultimate test.
Grampians Peaks Trail
Located in victoria, this 36-km trail is ideal for those who want to take on a steep climb. The grampians peaks trail takes you through stunning mountain ranges, valleys, and bushlands. The trail is rugged and undulating, with steep ascents and descents, which make it a challenging hike.
However, the stunning views you can witness from the top of the mountains are worth every bit of effort.
Witness breathtaking views of the sunset and sunrise.
Experience the awe-inspiring landscapes.
Encounter stunning wildflowers and wildlife.
Larapinta Trail
The larapinta trail is a 223-km trek through the heart of australia. The trail is known for its rugged off-track sections, steep ascents and descents, and some of the most remote and beautiful terrains in the country. Along the way, you'll witness the dramatic gorges, ochre-colored ranges, and ancient indigenous artwork.
Be surrounded by remote wilderness and experience a sense of isolation.
Discover the beauty of ancient geological formations and indigenous culture.
Challenge yourself by taking on the various off-track sections.
Overland Track
The overland track is a 65-km trek through tasmania's rugged terrain. The trail takes you through a diverse range of landscapes, including rainforests, moorlands, alpine meadows, and glacial valleys. The trek is known for its challenging terrain, long, steep ascents, and descents.
Explore a diverse range of landscapes, from lush rainforests to alpine meadows.
Experience breathtaking views of tasmania's highest peak, mount ossa.
Encounter unique wildlife such as wombats, kangaroos, and wallabies.
Mount Kosciuszko Summit Walk
Mount kosciuszko, located in new south wales, is australia's highest peak. The mount kosciuszko summit walk is a 13-km trek that takes you to the summit of the mountain. The trail is relatively easy, making it ideal for anyone looking for a less challenging hike.
Reach the highest peak in australia and experience stunning views.
Have an opportunity to take a dip in australia's highest lake, lake cootapatamba.
Witness the beauty of alpine wildflowers in the summertime.
Seven Peaks Walk
The seven peaks walk is a five-day guided hike on lord howe island, new south wales. The trek takes hikers across rough terrain, through lush rainforests, and past crystal-clear waters. The seven peaks walk is challenging, but the stunning scenery makes it worth the effort.
Encounter the beauty of lord howe island's unique biodiversity.
Traverse rugged terrain and feel a sense of accomplishment.
Witness stunning sunset and sunrise views from atop the mountains.
Freycinet Experience Walk
The freycinet experience walk is a four-day hike that covers 46 km along the east coast of tasmania. The trail takes hikers through pristine beaches, rugged cliffs, and lush forests. The trek is challenging, but the spectacular views make it worth the effort.
Experience the beauty of pristine beaches and turquoise waters.
Encounter local wildlife such as wallabies, wombats, and echidnas.
Explore ancient forests and unique geological formations.
Cape To Cape Track
The cape to cape track is a 135-km trek along the stunning coastline of western australia. The trail takes hikers through beautiful beaches, towering forests, and rugged cliffs. The trek is challenging, with steep inclines and descents.
Experience stunning views of the indian ocean coastline.
Explore unique wildflowers that are endemic to the region.
Encounter the beauty of towering karri forests.
Great South West Walk
The great south west walk is a 250-km trek through southwestern victoria. The trail takes hikers through stunning landscapes, including pristine beaches, rugged cliffs, and ancient forests. The trek is challenging, with steep ascents and descents.
Explore the beauty of diverse landscapes, from pristine beaches to towering forests.
Encounter unique wildlife, such as koalas, echidnas, and kangaroos.
Experience the magic of the rugged coastlines and dramatic rock formations.
Scenic Rim Trail
The scenic rim trail is a four-day guided hike in queensland. The trail takes you through the stunning landscapes of the scenic rim region. The trek is challenging, with steep inclines and rough terrain.
Experience the stunning landscapes of the scenic rim region.
Encounter unique wildlife and birdlife, such as wallabies and wedge-tailed eagles.
Take in the breathtaking views of the mountains, forests, and valleys.
Three Capes Track
The three capes track is a four-day hike in tasmania. The trail takes hikers along some of australia's most stunning coastal scenery. The trek is challenging, with steep ascents and descents.
Witness some of the world's most spectacular coastal scenery.
Explore the beauty of the tasman peninsula and its ancient geological formations.
Encounter unique wildlife and birdlife, such as tasmanian devils and sea birds.
That concludes our list of the top 10 best australian hikes for thrill-seekers. Whether you're a seasoned hiker or new to the sport, these australian hikes are sure to leave you breathless with their challenging terrain and stunning views.
What You Need To Know Before Hitting The Trails
Australia is a country blessed with diverse wildlife, stunning landscape, and an abundance of hiking trails. With so many options to choose from, it's normal to feel overwhelmed. However, with proper planning and preparation, hiking in australia can be truly rewarding.
This article will provide you with detailed information about the difficulty levels of the hikes, gear and equipment needed, recommendations for what to pack, and tips for hiking safely.
Detailed Information About The Difficulty Levels Of The Hikes
It is essential to know the difficulty levels of the hikes you plan to embark on, so you can prepare accordingly. Here's a breakdown of the different levels:
Easy: These hikes are suitable for beginners and families with young children. They are short, well-maintained trails that require minimal effort. Examples include bondi to coogee walk in new south wales and mount lofty summit trail in south australia.
Moderate: These hikes require a moderate level of fitness and experience. There may be some uphill climbs, uneven terrain, and moderate distances. Examples include the wilsons promontory lighthouse trek in victoria and the larapinta trail in the northern territory.
Difficult: These hikes are only suitable for experienced hikers with good fitness levels. They involve steep climbs, rough terrain, and long distances. Examples include overland track in tasmania and the stirling ridge walk in western australia.
Gear And Equipment Needed For The Hikes
Having the right gear and equipment can make or break your hiking experience. Here are the essentials that you'll need:
Hiking boots: Invest in a good pair of hiking boots that are comfortable, provide enough support, and have good traction to prevent slipping.
Clothing: Dress appropriately for the weather conditions. Wear layers, so you can add or remove as necessary.
Backpack: Choose a durable and comfortable backpack that can fit all your essentials, including water, food, and first aid kit.
Navigation tools: A gps device or map and compass will come in handy in remote areas where mobile networks may not be available.
Sun protection: Bring a hat, sunglasses, and sunscreen to protect your skin and eyes from the sun.
Recommendations For What To Pack
It's important to be prepared for any eventuality, but you don't want to carry unnecessary weight. Here's what you should pack:
Water: Carry enough water to last you the entire hike.
Food: Pack snacks and meals that are lightweight, high in energy, and easily digestible.
First aid kit: Include basic items such as bandages, antiseptic, and painkillers.
Insect repellent: Protect yourself from mosquitoes and other insects that can carry diseases.
Emergency shelter: A lightweight tent or bivvy bag can come in handy in case of an unexpected overnight stay.
Tips For Hiking Safely
Hiking can be a fun and rewarding experience, but it's crucial to take safety precautions seriously. Here are some tips to keep in mind:
Tell someone about your plan: Let someone know where you're going, when you're starting, and when you're planning to return.
Stay on the trail: Straying off the trail can be dangerous, especially if you're hiking in remote areas.
Check the weather: Be aware of the weather conditions and adjust your plans accordingly.
Leave no trace: Respect the environment by packing out all your rubbish and not disturbing wildlife.
Know your limits: Be honest about your fitness level and experience, and don't push yourself beyond your limits.
Hiking in australia can be a fantastic way to explore the great outdoors. Remember to plan ahead, pack appropriately, and stay safe. With the right preparation, you'll be able to enjoy the beauty of australia's hiking trails to the fullest.
Frequently Asked Questions For Best Australian Hikes
What Is The Best Time Of Year To Go Hiking In Australia?
The best time for hiking in australia is autumn (march to may) and spring (september to november). These seasons offer comfortable temperatures with fewer crowds, less rain, and a chance to see the diverse flora and fauna.
Which Hiking Trails Offer The Best Views In Australia?
The larapinta trail in the northern territory, the overland track in tasmania, and the thorsborne trail in queensland offer some of the best scenic views in australia. These locations provide unique opportunities to see the country's natural beauty.
Do I Need A Permit To Hike In National Parks In Australia?
Yes, most national parks in australia require permits for hiking. The permits may include park entry fees, camping fees, and booking requirements, depending on the park and the trail. It is best to research and plan ahead for any necessary permits.
What Essential Items Should I Pack For A Hiking Trip In Australia?
When hiking in australia, it is essential to bring a map, reliable trail guide, plenty of water, a first aid kit, sunscreen, insect repellent, sturdy shoes, and warm clothing. These items will ensure a safe and comfortable hiking trip.
Can I Bring My Dog Hiking With Me In Australia?
In most national parks and reserves, dogs are not permitted on hiking trails to protect the native fauna and flora. However, there are a few dog-friendly trails in the country. It is best to research the trail regulations and guidelines before bringing a pet.
Are There Any Safety Precautions I Should Take When Hiking In Australia?
Yes, when hiking in australia, it is crucial to carry plenty of water, wear sunscreen, insect repellent, comfortable clothing, and sturdy shoes. It is also important to be aware of the trail conditions, wildlife, and potential weather changes. Additionally, informing someone of your expected route and estimated return is recommended.
Conclusion
As we conclude our journey through the best australian hikes, it's clear that australia is blessed with an abundance of natural beauty. From the iconic uluru base walk to the picturesque overland track, hiking enthusiasts are spoilt for choice. Whether you're new to hiking or an experienced trekker, there's a hike for every skill level.
The scenic routes provide unparalleled opportunities to immerse yourself in nature, discover australia's diverse flora and fauna, and create unforgettable memories. Don't forget to pack hiking essentials, get a map, and check the weather and permits before embarking on your adventure.
With a little preparation, you can enjoy the thrill of the hike and experience the best that australia has to offer. So what are you waiting for? It's time to hit the trails, breathe in the fresh air, and discover the best australian hikes.
Happy hiking!
Hi, I am Michael B.McMahon. I am a professional Hiker, Traveler, Climber & Mountainer. I love to travel a lot. I describe my all experience in this blog. I visit a lot of places. I hope my all article helpful everyone. Enjoy It