If you are new to climbing, ranging across the North Georgia Mountains is certain to be a breathtaking adventure. History and legend meet in the expansive vistas of the Hiking Georgia Mountains Region. Which is part of the Appalachian Mountains that span the waist of the USA? Emotively named Sahkanaga or the Blue Smoke Mountains by their Cherokee inhabitants. The region is blessed with rugged natural beauty and a temperate climate that lends itself to the challenge of hiking and climbing.
The best thing is that you can take in the best of these breathtaking Appalachian Trails with achievable summits. Hiking Georgia Mountains will build your confidence and elevations that can challenge where needed. These mountain peaks and ridges are surprisingly diverse and offer not only exceptional ecology and scenery but also other recreational activities such as camping, fishing, and hunting. This means that the North Georgia Mountains are ideal for exploring in a group or with family – there is something for everyone!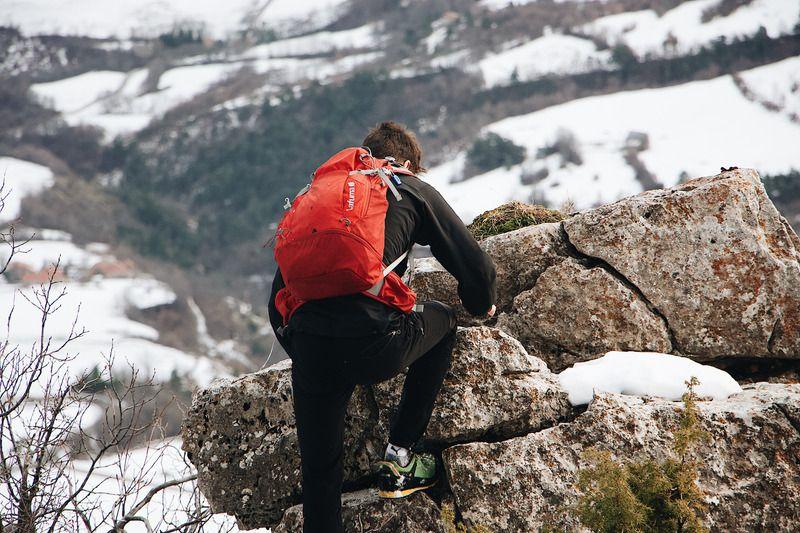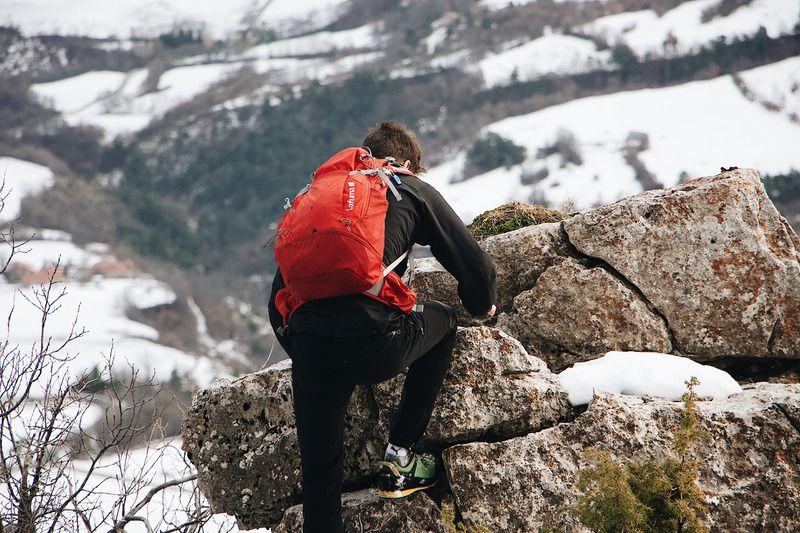 In this short article, we will share some of our highlights for hiking Georgia mountains, a favorable pursuit at any time of year. We've kept things simple with hiking and at most a scramble, though if you are keen to climb, Yonah Mountain, in particular, offers some excellent rope climbing. We hope you will enjoy visiting these outstandingly beautiful places and love them as much as we do.
A great peak for beginners
Big Cedar Mountain Georgia, United States. Georgia's 41st highest peak and part of the Blue Ridge Mountain trail.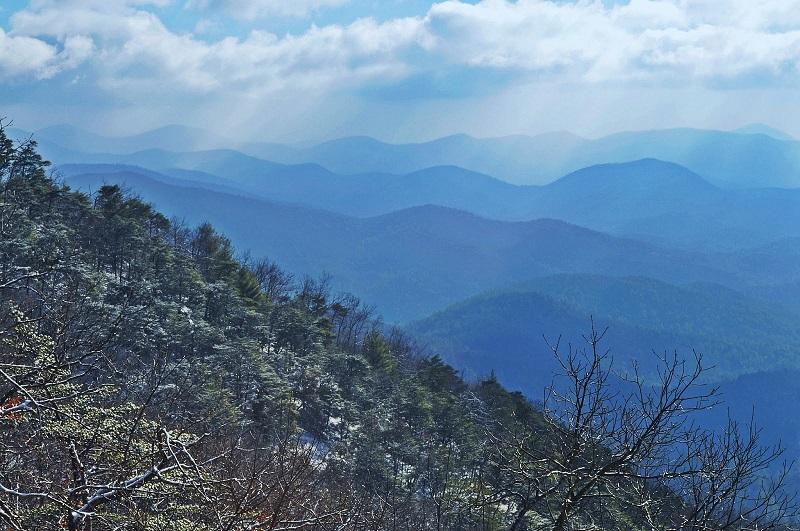 This accessible prominence is great not only for hiking and mountaineering but lower reaches of the trail provide good biking, horse riding too, and captivating nature trails below the treeline. Press on and your efforts will be rewarded with an achievable 3721 ft (1134 m) elevation in just over a mile from Woody Gap.
It's a popular location, offering year-round access, so be prepared for heavy footfall. Its proximity to Highway 60 means that you can get to the Appalachian Trail leading up to it in no time. Also you won't need to put yourself out to access some far-reaching eastward views across the North Georgia Mountains from well-loved vintages such as the rocky outcrop of Preachers Rock. Ideal for a day hike. Despite the name, there is little by way of trees or foliage on Big Cedar, bare rock and large boulders predominate, and perhaps some hardy poison ivy.
Ideal for families
Black Rock Mountain Georgia, United States. Part of the Blue Ridge Mountain trail.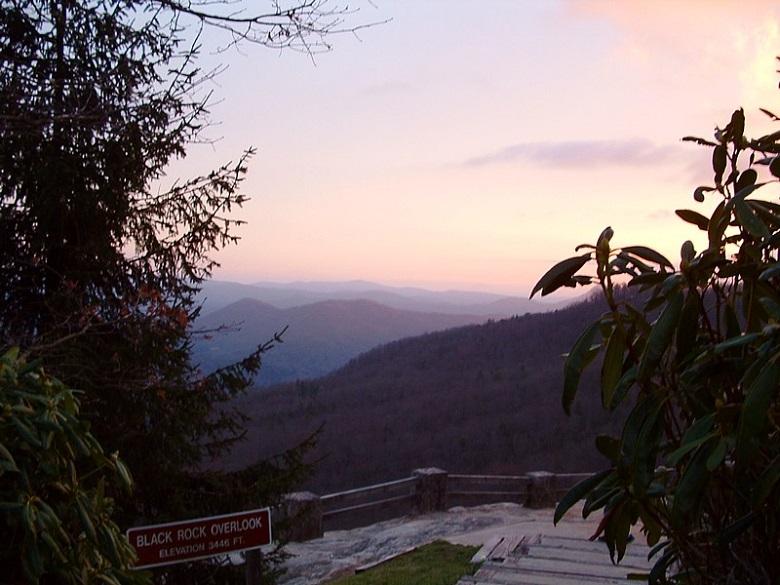 This expansive peak, poised on the Eastern Continental Divide hosts Georgia's highest state park. Aside from hiking to ascend its 3540 foot (1079 meter) peak, groups can all find something to enjoy with hiking, camping, and fishing in the nearby lake.
The lower levels of this mountain accommodate RVs and trailers but with focus and exertion. It is well worth getting away from the people traffic and scaling the rugged terrain of over 11 miles of upward trails of varying difficulty to the peak. There you will certainly be rewarded by fresh mountain air and taking in the expansive Appalachian forests that spread out beneath your feet for over 80 miles. If you have managed to get the whole family up and out to hike to the summit, you can always grab a souvenir at the summit gift shop which also has picnic seating that takes in the best of the views.
Best for loners
Powell Mountain a great lesser-traveled back trail near Hiawassee, Georgia.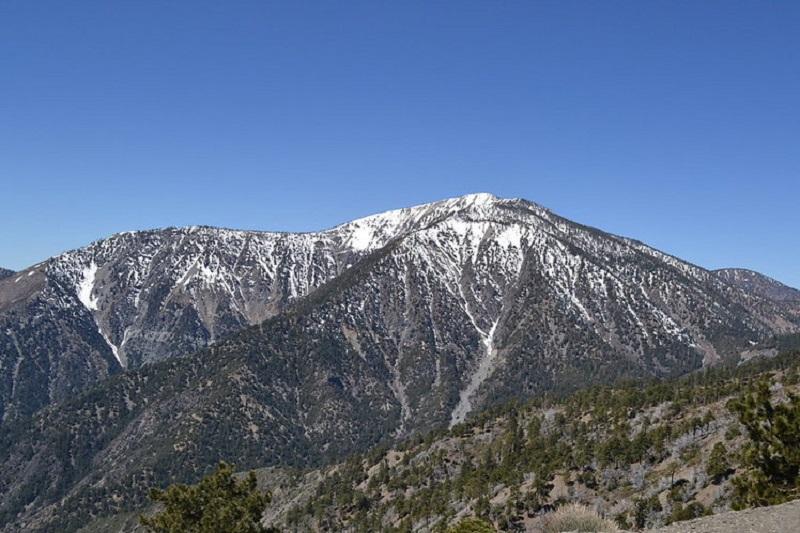 This is a 5.3-mile mountain ridge with an elevation of 3815 feet which will challenge with a steep ascent of up to 900 feet per mile. Hard work but not quite a scramble and certainly easier on the way down! Though scenic, its surroundings are not especially outstanding, meaning it experiences far less footfall than its other more renowned neighbors. This portion of the Appalachian Trail is definitely less traveled and will get the experienced mountain hiker in gear. Old trees and gnarled mountain laurel pepper the landscape as you leave the lower hardwood forests behind.
If you are community-minded, carry some hardware gloves and clear fallen branches and litter from the path as it is rather remote. Along the ridge, you will certainly take in great eastern vistas of the North Georgia Mountains. Also southerly views of Black Rock Mountain and Lake Burton, Lake Seed, and Lake Rabun. You can get up close by car by parking at Dick's Creek Gap and depending on conditions you can expect a 4-hour journey and to clock up some serious stats on your Fit bit. Several campsites are also available along the trail should you wish to extend your stay. Flooding is possible so be sure to check online for warnings or alerts regarding temporary closure.
Two peaks for the price of one
Cowrock Mountain 27th highest peak in Georgia and part of the Blue Ridge mountain range.
This is a great one for Georgia AT fanatics as this Lumpkin and Union county gem offer not one but two peaks for your efforts: Cowrock Mountain (3852 feet; 1174 meters) and the southerly Cowrock Flat (1067 meters; 3502 feet) which is connected by a traversable north-south ridge. Its far-reaching views are well worth the efforts of a brisk and demanding day hike and have all the drama and scale a seasoned hiker will appreciate. Plan your journey via any one of the notable trails such as The Byron Reece Trail. Enjoy the sights and sounds of numerous bubbling streams that have their source on the slopes of this mountain. Added by rich fern foliage and beautiful wildflowers. Those taking their time with this region can stop off at any one of the primitive campsites that pepper the trail.
A rock climber's delight
Yonah Mountain, Chattahoochee-Oconee National Forest Georgia.
This big bear of a peak is located between Helen and Cleveland and is known for its challenging ascent. The trail, which is just over 2 miles long takes you up a steep ascent of 965 meters (3166 feet).
Make your start in the town of Helen and brace yourself for a consistent uphill ascent. If military fitness is your thing then you are in good company. The US Army intermittently trains there, so check that it has not been closed off before you go.
The going is good with a bridge over a stream, switchbacks, and a clearly blazed trail. Beautiful hardwood forest with boulders will line your ascent. Creative mountaineers may want to take advantage of alternate trails and detours that readily accommodate top-rope climbing. The lower levels have a grassed area that is the location of a popular seasonal rock climbing school run by the Ranger Training Brigade of the US Army. The trails of the upper third and summit of Yonah mountain are quite basic but the grassed area at the summit offers some amazing views.
Best for taking it easy
Rocky Mountain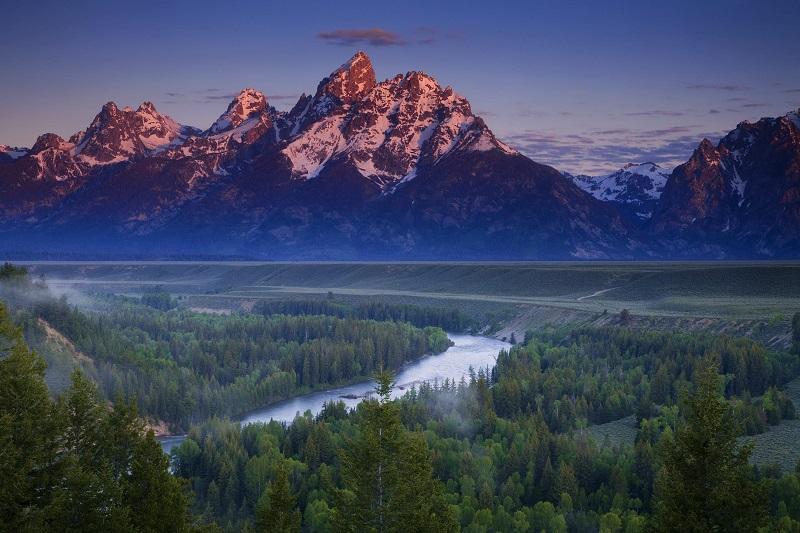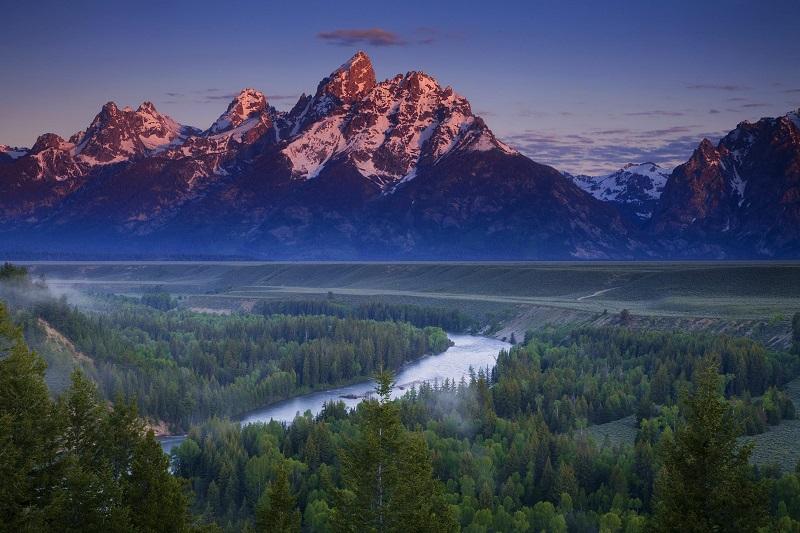 This 1420 feet (430 meters) rocky peak, also known as Rock Mountain. It is located in Floyd County and is part of the Rocky Mountain Project. Which is an expansive recreation area owned by Georgia Power since the 1970s. The peak itself offers an invigorating climb and wide-ranging vistas. It is intact the recreation park with its two lakes, miles of nature trails. Also, archery hunting is the biggest draw. It is certainly a great option for a camp trip or a more easy-going excursion.
Rocky Mountain offers an excellent out and back scramble that can get tough in places. If you are able to pass up on the excellent Walleye and Bass fishing.
Rounding up
Georgia has an impressive collection of substantial peaks. That also provides all the more reason to head off the beaten track in this beautiful State. That is made for outdoor exploration. With year-round accessibility, there is always a good time in the Hiking Georgia Mountains. You can pack your gear to scale some area of the Blue Ridge Mountain Range. Most of the mountains have good amenities and properly blazed trails. We strongly encourage you to stick to properly demarcated paths. Ensure that you have adequate food and water, a charged phone, GPS, maps. Please let someone know where you are going. As always take your trash home with you.
Hi, I am Michael B.McMahon. I am a professional Hiker, Traveler, Climber & Mountainer. I love to travel a lot. I describe my all experience in this blog. I visit a lot of places. I hope my all article helpful everyone. Enjoy It